We have decorated our business to give you stress-free transport service in your daily busy life. We have airport, hospital, train station, wheelchair accessible transportation services in a premium way to give you the best feeling. Besides, we also give courier service with the surety of proper safety.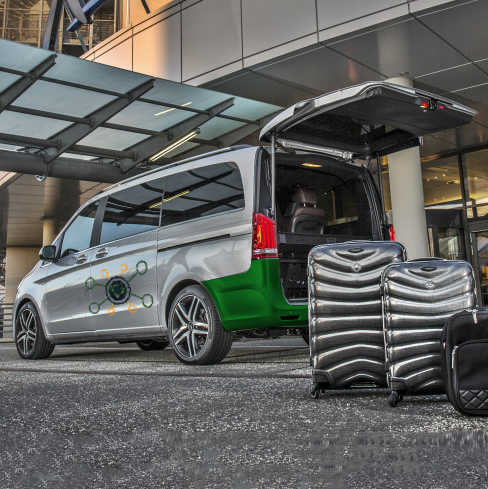 Airport transport Service
Who wants to get more stressed after having a lengthy and annoying flight? It's a bitter fact that most of us have faced this problem after having an annoying flight when we try to book a transport. FSI service is here to give you a standard transport service that also at a reliable price. We have a group of efficient and professional drivers, who are always ready to give you premium service. As part of our service, our drivers are happy to meet and greet at the arrivals hall or meet at the pick-up point (this can be discussed when the booking is made). All flights are monitored to ensure punctual service. To get our standard service, you just need to give us a call or book this service through our website at any time. So that we can give you the desired service which you actually want.
Train Station transport Service
A lot of people use trains to reach a particular place around the UK. To reach a particular place timely, trains are the perfect vehicle to travel. But you need to reach the train station in time or you need to leave the station on time. Keeping this in mind, we have brought our train station service. From any station or to any station; you will get us anywhere, anytime at your service. With FSI Service you can be assured that you will experience nothing but a hassle-free ride from the preferred train station. To get all the premium facilities, you just need to book our service through a simple phone call or our website.
Hospital transport Service
We understand the seriousness of any health issue. It is quite hard to handle the situation perfectly for anybody. We are encouraged to help in this type of situation. FSI Service will give you a safe ride to the hospital or from the hospital. Our drivers are skilled and experienced to handle these kinds of situations perfectly. So do remember us, if you or your dear one ever face any serious health problem.
Wheelchair Accessible Service
It becomes tough for wheelchair users to use any vehicle for traveling. Keeping this in mind, we have designed our wheelchair-accessible service. All our wheelchair-accessible vehicles come with a tail-lift or ramp, our drivers are fully trained and familiar with a wide range of wheelchair and passengers inconvenience. For wheelchair users, access via the ramps allows comfortable boarding. The large, spacious interior allows the chair to be moved into the secure position where the seat belt restraints secure the chair safely and securely. For passengers with limited mobility, the swivel seat extends to the exterior of the vehicle to allow seamless movement into the vehicle. An intermediate step assists passengers with limited accessibility to use the high visibility grab handles to enter the vehicle. We are just a phone call away to serve you with our top-class performance. You can also book our service through our website. We are always ready to serve you.
FSI Service is not just offering only transport service, we also offer courier and parcel service. We will be delighted to carry: - Gifts Important Documents Parcels To make the bonding stronger than before with your dear ones, we are always ready to serve you. Or are you tensed to send your important documents? Our team is fully ready to give you the premium courier service. All you need to do is give us a call or book this service online before your schedule so that we can give you the satisfactory service you need.